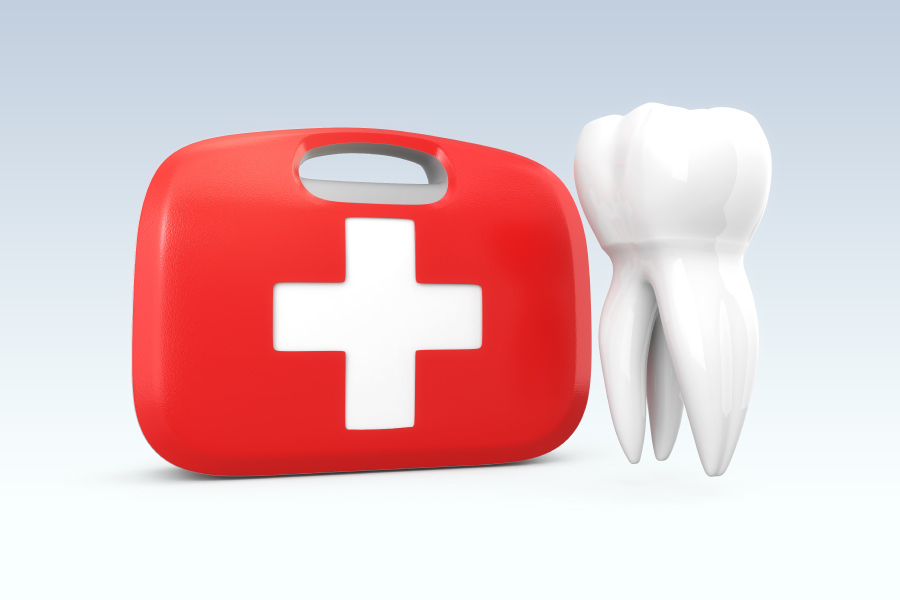 When Is Emergency Dentistry Needed?
June 28, 2023 1:50 am
---
Robert J. Freitas II, DDS, Family Dentistry offers appointments for routine care, as well as same-day emergency dentistry for unexpected dental issues that pop up along the way for patients in Brentwood, Oakley, Discovery Bay, Byron, Knightsen, and Bethel Island.
It's important to know when a dental issue requires immediate dental care. Some of the most common emergency dental situations include:
Abscess on Gums – If you have a pimple on your gums that isn't going away or if the bump has pus, you may have a serious infection.
Broken Tooth Restoration – Damaged bridges, crowns, fillings, dentures, or orthodontic appliances can cause several issues, such as infection and difficulty eating and speaking, if they aren't repaired.
Cracked or Damaged Teeth – A chipped, cracked, or injured tooth needs to be addressed to prevent further damage, infection, and potential tooth loss.
Excessive Bleeding in Oral Cavity – Seek emergency dental care if you have excessive bleeding from a tooth or your gums.
Knocked-Out Tooth – If your tooth is knocked out, gently pick it up by the crown (chewing surface) and rinse it off. Place it back into the socket or in a cup of milk and call our office!
Severe Toothache – Chronic and/or severe tooth pain can indicate a cavity or an infection that needs urgent dental treatment.
Swollen Gums – It's not normal to have gums that are tender and puffy. Contact an emergency dentist so that they can identify and treat the problem as soon as possible.
Same-Day Emergency Dental Care near Brentwood, CA
Dr. Freitas is ready to handle your emergency dentistry case. Contact our office as soon as a dental injury or issue arises. We're here for you when you need it the most! We leave room in our schedule to accommodate emergency cases so we can get you in the same day you call.
Contact Us
Categorised in: Dental Emergencies